News: Celebrate Thanksgiving à la française
Our Palace unveils an exclusive "Frenchgiving" experience in Suites and in the restaurants.
For Thanksgiving, the most contemporary Palace unveils a festive Parisian influenced celebration that artfully blends rich traditions of the cherished American holiday with the style and sophistication of French haute cuisine.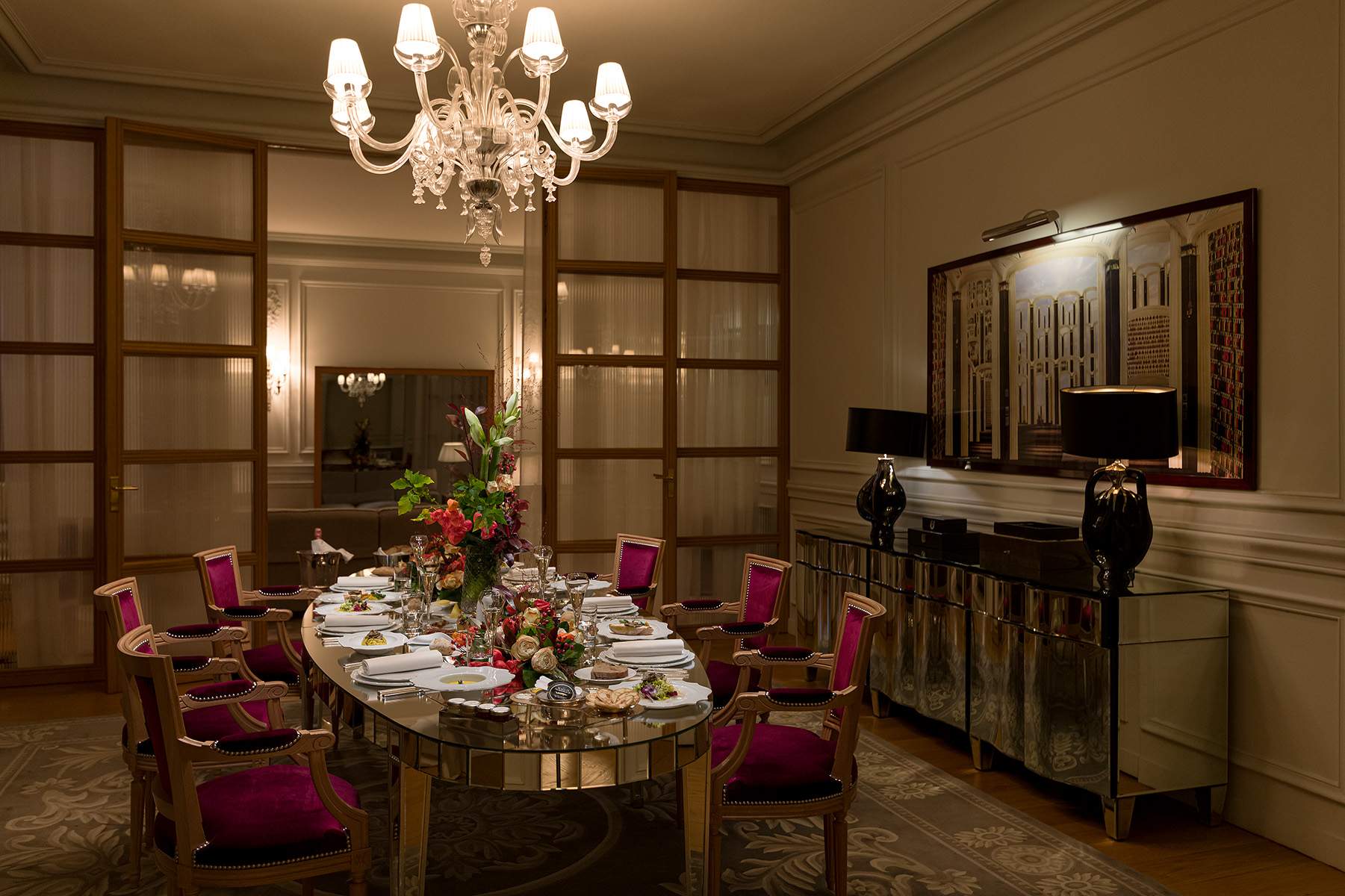 Frenchgiving Experience at Le Royal Monceau – Raffles Paris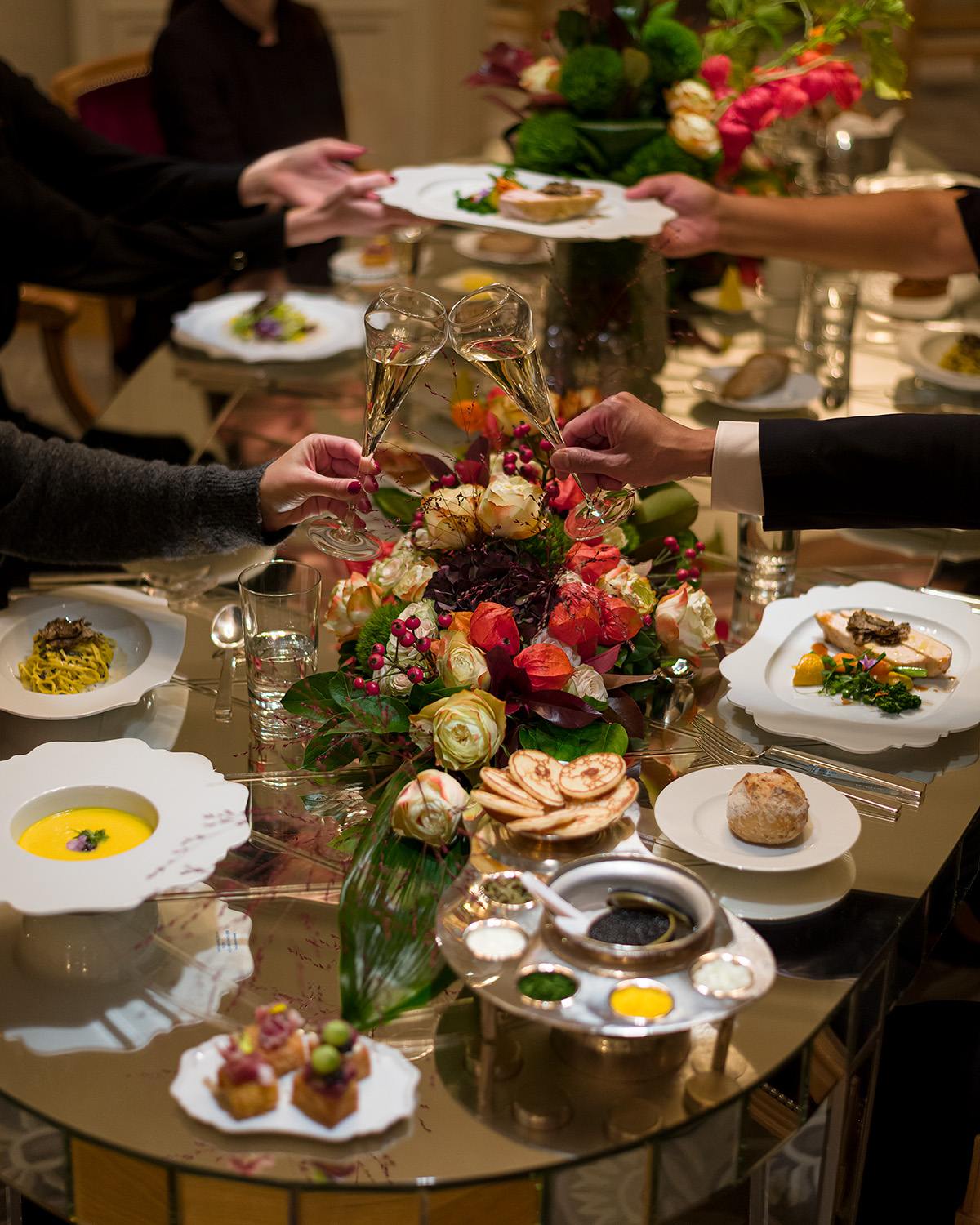 Enjoy a bespoke stay with your loved ones in one of our sumptuous Presidential Suites or the Royal Monceau Suite and enjoy a private dinner personally prepared by Executive Chef Norihisa Semboshi in a convivial atmosphere.
The evening begins with a warm welcome of Champagne and Caviar amuse-bouche in the living area followed by an exquisite Frenchgiving dinner, a symphony of flavors harmoniously fusing the best of French and American cuisine.
The sumptuous seven-course menu includes:
A delectable assortment of French delicacies
Velvety pumpkin and chestnut soup
Scallop carpaccio adorned with black truffle, Frisée salad drizzled with a truffle vinaigrette
Parmesan truffle homemade Taglioni
Roasted turkey paired with seasonal vegetables
A decadent selection of desserts by Pastry Chef Quentin Lechat
Unlimited champagne

Information & Reservations :
Tailor-made experience including accommodation for up to 6 people
Available from 23 to 26 November 2023 for 3 nights
Price: from €20,000 per night.
Email: bookus.paris@raffles.com
Phone: +33 (0)1 42 99 88 00

Frenchgiving dinner at Le Bar Long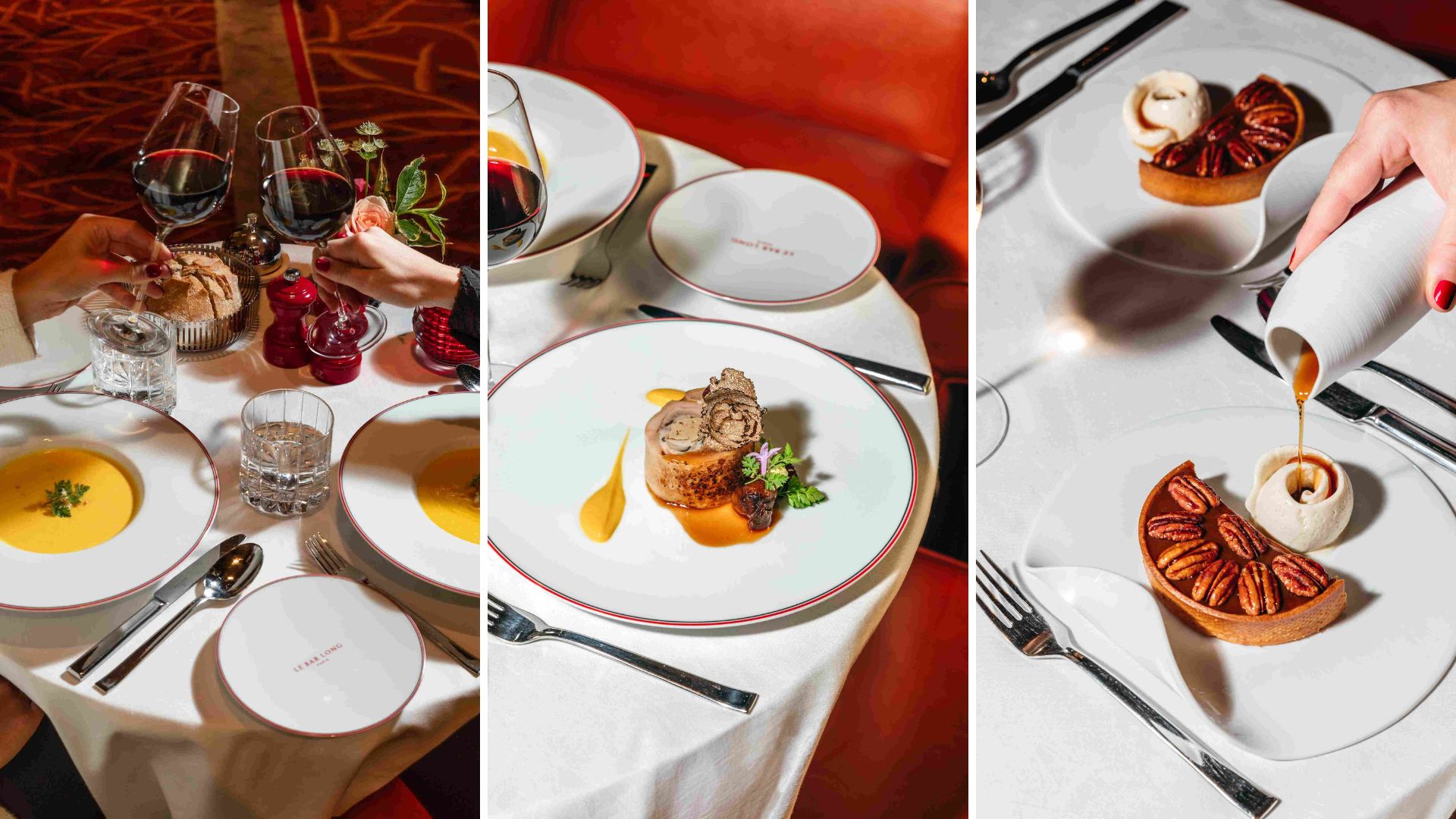 Elegant and welcoming, the recently revamped Le Bar Long presents a special Thanksgiving lunch menu curated by Chef Norihisa Semboshi
Savor holiday dishes and wines selected by Director of Sommellerie, Gabriele Del Carlo.
This convivial menu is served in 2 or 3 courses :
Pumpkin and Sweet Potato Soup, Hazelnut Crumble
Roasted Turkey and Foie Gras Ballotine with Seasonal Mushrooms,
Mashed Butternut and Confit Chestnut
Pecan Pie and Mapple Syrup Ice Cream by Chef Quentin Lechat

Information & Reservations :
Available on request on the evening of 23 November 2023 and at lunchtime on 24 and 25 November 2023.
Price: €65 per person for 2 courses, €85 per person for 3 courses
Online booking here
Email: paris@raffles.com
Phone: +33 (0)1 42 99 88 16

Brunch Frenchgiving Brunch at La Cuisine
La Cuisine, known for its Royal Brunch, will offer a unique Thanksgiving Brunch on Sunday, November 26th.
Indulge in an exquisite buffet featuring traditional holiday favorites such as succulent roasted turkey, beef, French ham and seasonal roasted vegetables, complemented with a curated selection of pastries and breads from the French bakers, organic teas, freshly squeezed fruit juices, gluten-free options, and more.
Information & Reservations :
Available on 26 November 2023 from noon to 4pm
Price: €240 per person
Online booking here
Email: paris@raffles.com
Phone: +33 (0)1 42 99 88 16