News: A journey through wine and Italian gastronomy at Il Carpaccio* restaurant
An exceptional dinner hosted by renowned winemakers in our Michelin-starred restaurant.
On Tuesday 28 November, Gabriele Del Carlo, Director of Sommellerie, will host an exceptional evening with three winemakers at the Michelin-starred restaurant Il Carpaccio.
For the occasion, chefs Oliver Piras and Alessandra Del Favero have created a bespoke menu to create the perfect match between food and wine.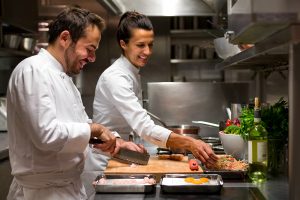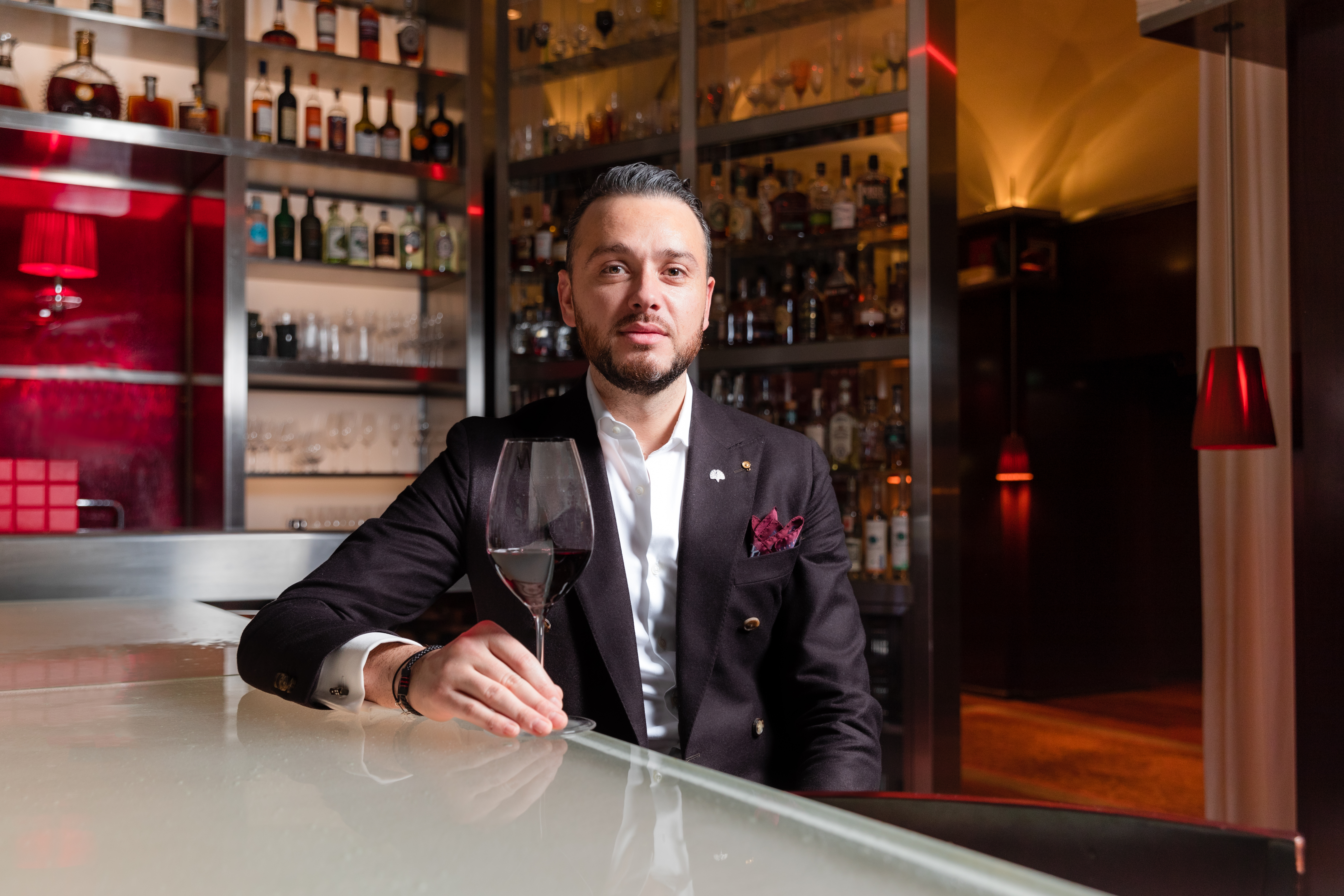 Aurélien, a winemaker at Domaine Gerbais will open the evening with a tasting of their Le Loge Pinot Blanc Extra Brut Champagne.
This will be followed by a dinner where you will have the opportunity to taste 8 Italian and French wines accompanied with 4 dishes created by the chefs of the Il Carpaccio restaurant*.
The tasting will be hosted by two winemakers:
Luca Roagna, the famous Barolo winemaker, famous for the incomparable elegance of his Barolo and Barbaresco wines, with their Burgundian inspiration.
Charles Lachaux, renowned winemaker at Domaine Arnoux Lachaux in Burgundy, who has been at the helm of the family Domaine since the 2018 vintage. His vision for working with the vines has earned him a place among France's most talented winemakers and recognition from leading connoisseurs.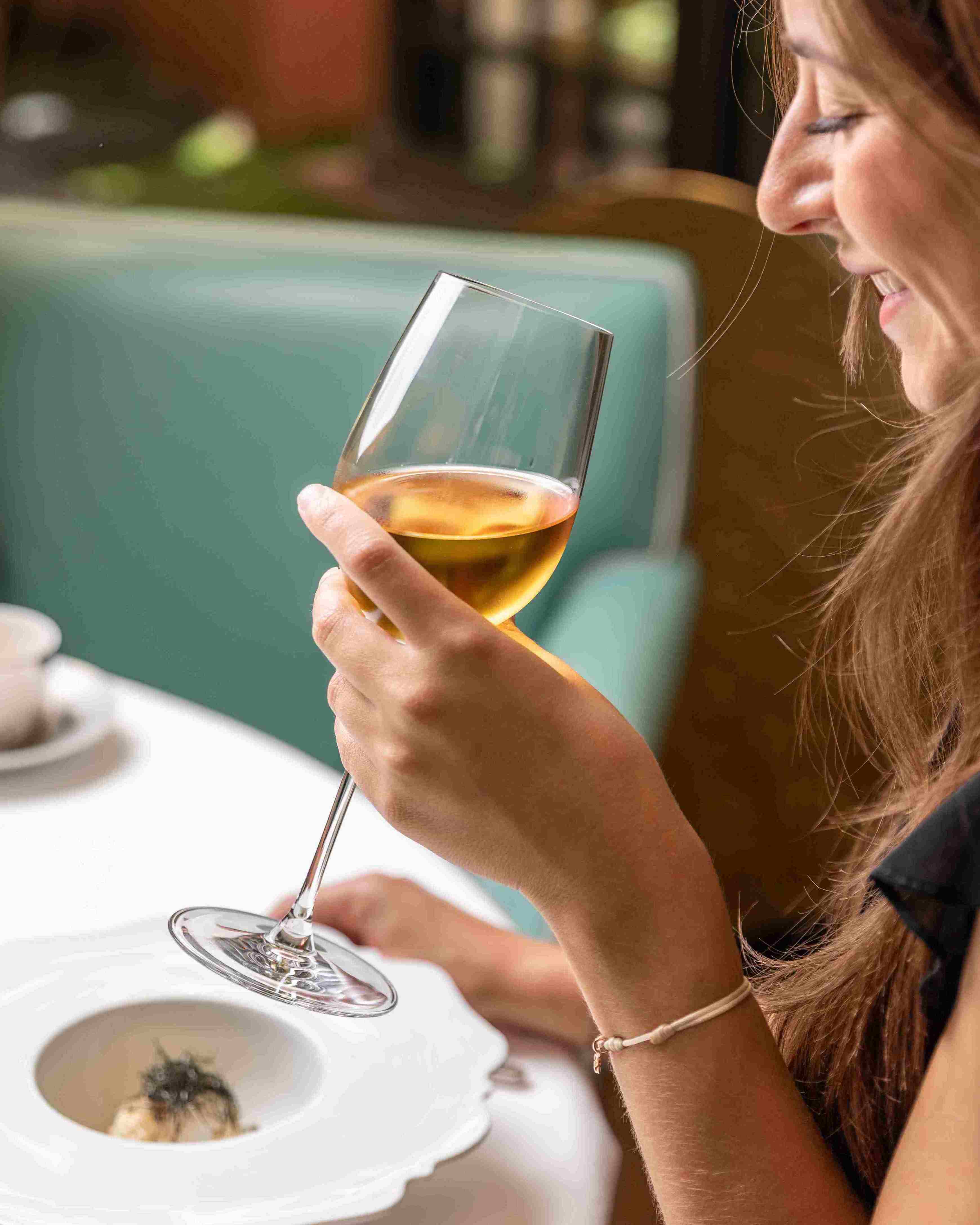 Wines tasted during the evening :
Aperitif: Pierre Gerbais Champagne La Loge Pinot Blanc Extra Brut
Throughout the dinner, Italian and French wines will compete against each other:
Luca Roagna Langhe Nebbiolo 2018 vs Arnoux Lachaux Bourgogne Pinot Fin 2018
Luca Roagna Barolo La Pira 2017 vs Arnoux Lachaux Vosne-Romanée Les Hautes Maizières 2017
Luca Roagna Barbaresco Pajé Vecchie Viti 2013 vs Arnoux Lachaux Vosne-Romanée 1er Cru Les Chaumes 2015
Luca Roagna Barbaresco Asili Vecchie Viti 2010 vs Arnoux Lachaux Vosne-Romanée 1er Cru Aux Reignots 2010
For the desserts signed by Quentin Lehat: Luca Roagna Barolo Chinato
Information & Reservation:
Tuesday 28 November 2023 at Il Carpaccio* restaurant
From 7pm to 10pm
6-course menu with wine and food pairing
Price: €450 per person
Reservation only by email or phone:
Email: paris@raffles.com
Phone: +33 (0)1 42 99 88 12