News : Hanami celebrations at Le Royal Monceau – Raffles Paris
Matsuhisa Paris invites you to live an ancestral experience.
Hanami is a thousand year old Japanese tradition. It literally means "contemplation of flowers" and this celebration invites you to gather with family or friends to admire cherry blossoms in Japan, also known as Sakura.
Hanami is a symbol of Japanese culture and is now celebrated all over the world. It is a poetic opportunity to have a moment of peace and enjoy the beauty of nature.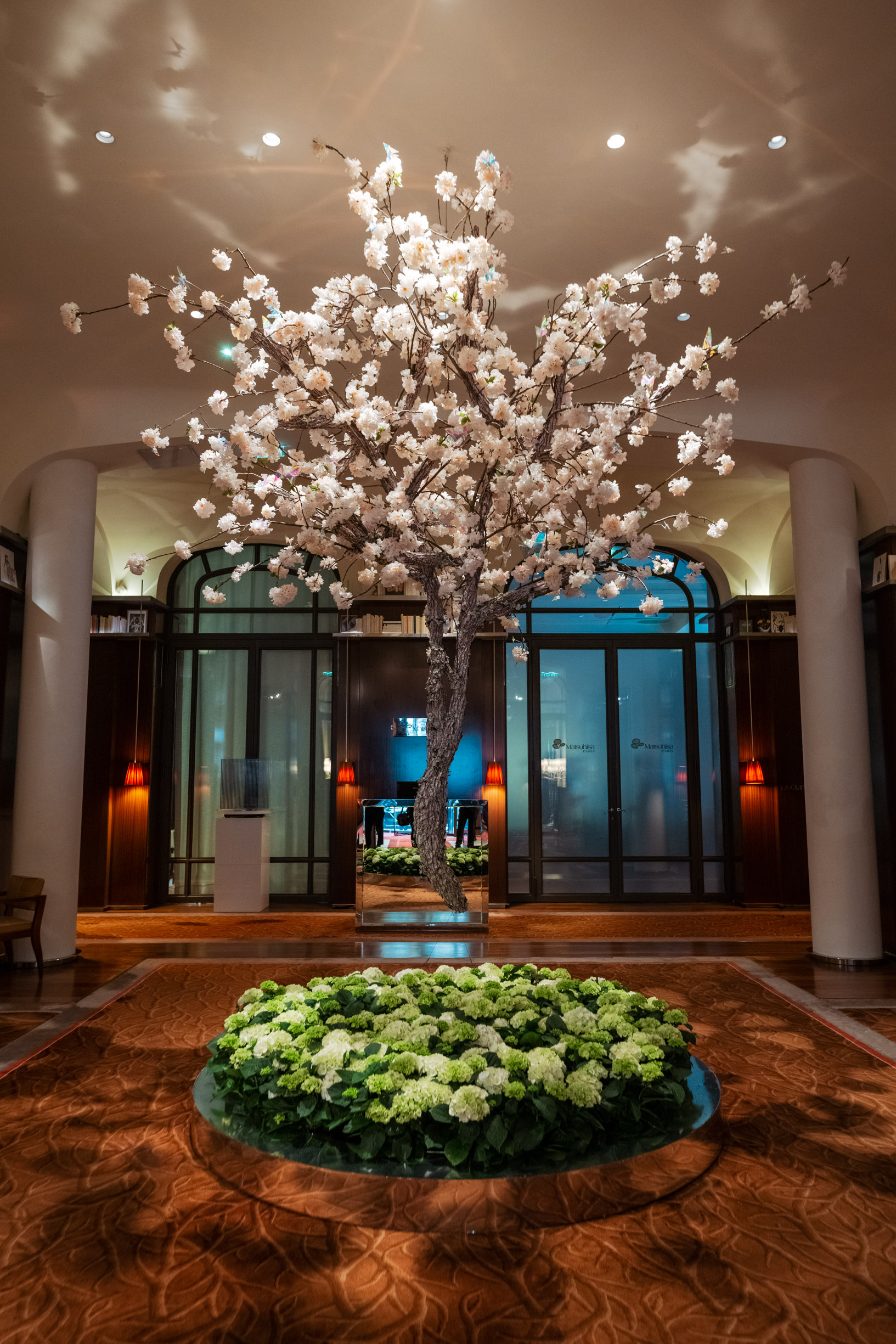 Le Royal Monceau – Raffles Paris takes you on a journey to Japan as you gaze at the cherry tree at the entrance of Matsuhisa Paris. Indulge in this beautiful tradition and taste a sip of Sake under the blossoming tree.
Sake is a traditional Japanese alcoholic beverage made from fermented rice. In Japan, it is served at picnics under the cherry blossoms in honour of Hanami.
Discover a special menu at Matsuhisa Paris for Hanami !
Chef Emanuele Bombardier suggests you a Lobster Medallion, accompanied by a Rice Crisp and White Asparagus. It will be followed by a Chilean Sea Bass and a Jalapeno Miso sauce. Finally, Quentin Lechat created a delicate dessert named " La Fleur de Cerisier ".
Join the tradition!
Information & Reservation:
Offer valid during the Hanami period.
Reservation recommended here before your visit.
Email: paris@raffles.com
Phone: +33 (0)1 42 99 88 00