News: Galette des Rois 2023
Discover the "galette des rois" signed by Pastry Chef Quentin Lechat to keep the party going for the beginning of the year!
Famous for getting people together and for its delicious sweet flavours, the "galette des rois" is timeless. This great January classic has also been given a new twist by the Pastry Chef Quentin Lechat at Le Royal Monceau – Raffles Paris, adding extra indulgence in the form of almond praline.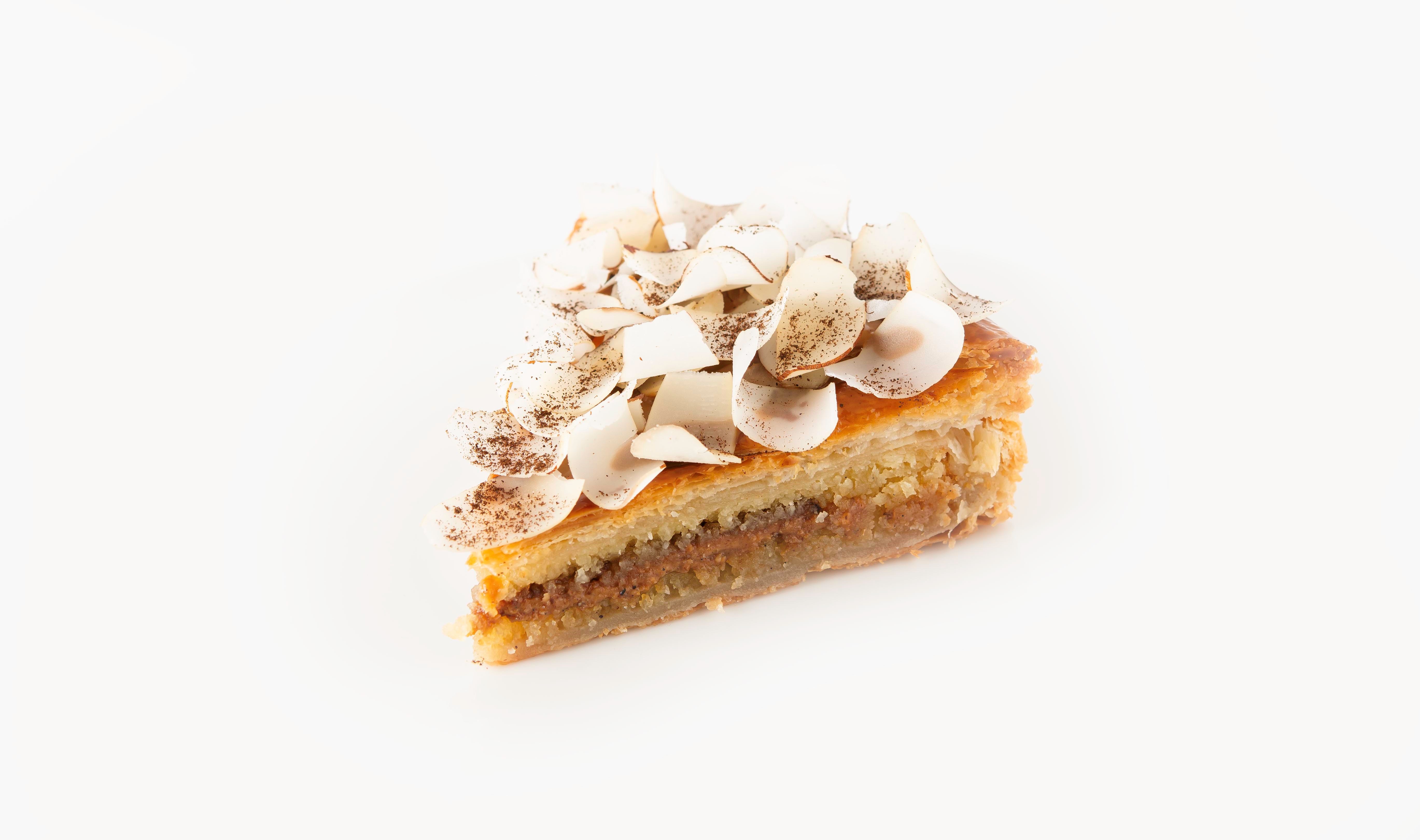 For the composition, the Chef opted for an Isigny butter inverse pastry, filled with rum-vanilla flavored frangipane with almond praline. The king's cake is sprinkled with Brazil nut leaves to subimate it.
Information & Reservation:
Price: 45 euros for 6 people
Order on the online shop here
Pickup every Saturday and Sunday in January
Email: dining.paris@raffles.com
Phone: +33 (0)1 42 99 88 00