News: Festive Season
This season, it is in a magical spirit that the most Parisian of Palaces celebrates the end-of-year festivities.
Spend an unforgettable festive season in the heart of the City of Lights! Enjoy the fireworks from your balcony facing the Arc de Triomphe, our Christmas decorations, our exclusive festive menus, Quentin Lechat's pastries and many other surprises for the occasion.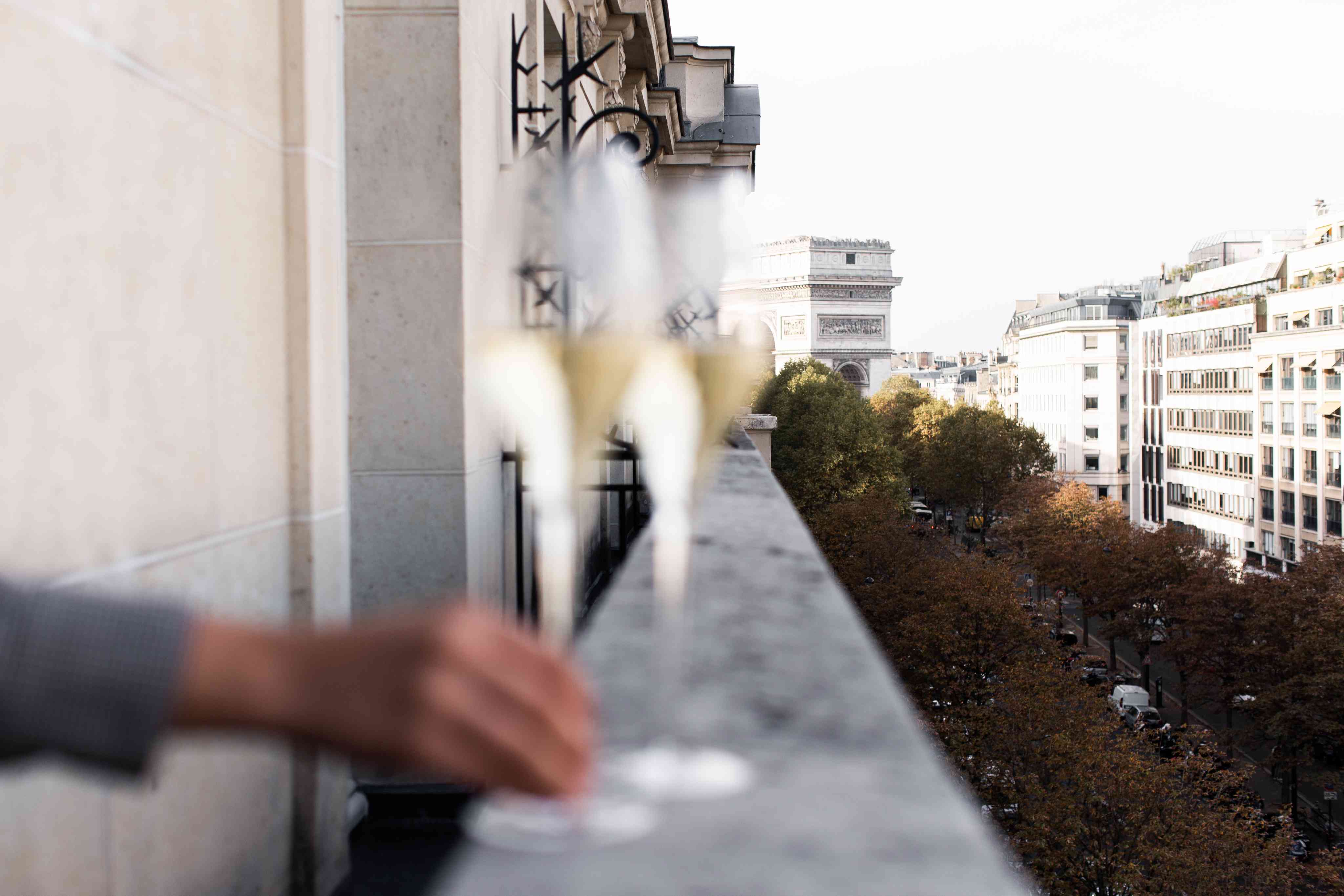 Book your room or suite and watch from your balcony* the sound and light show at the Arc de Triomphe, before admiring the majestic fireworks at midnight on December 31st.
Email: bookus.paris@raffles.com
Tel: +33 (0)1 42 99 88 00
*Upon request and subject to availability
The Palace's Pastry Chef presents his two Christmas logs.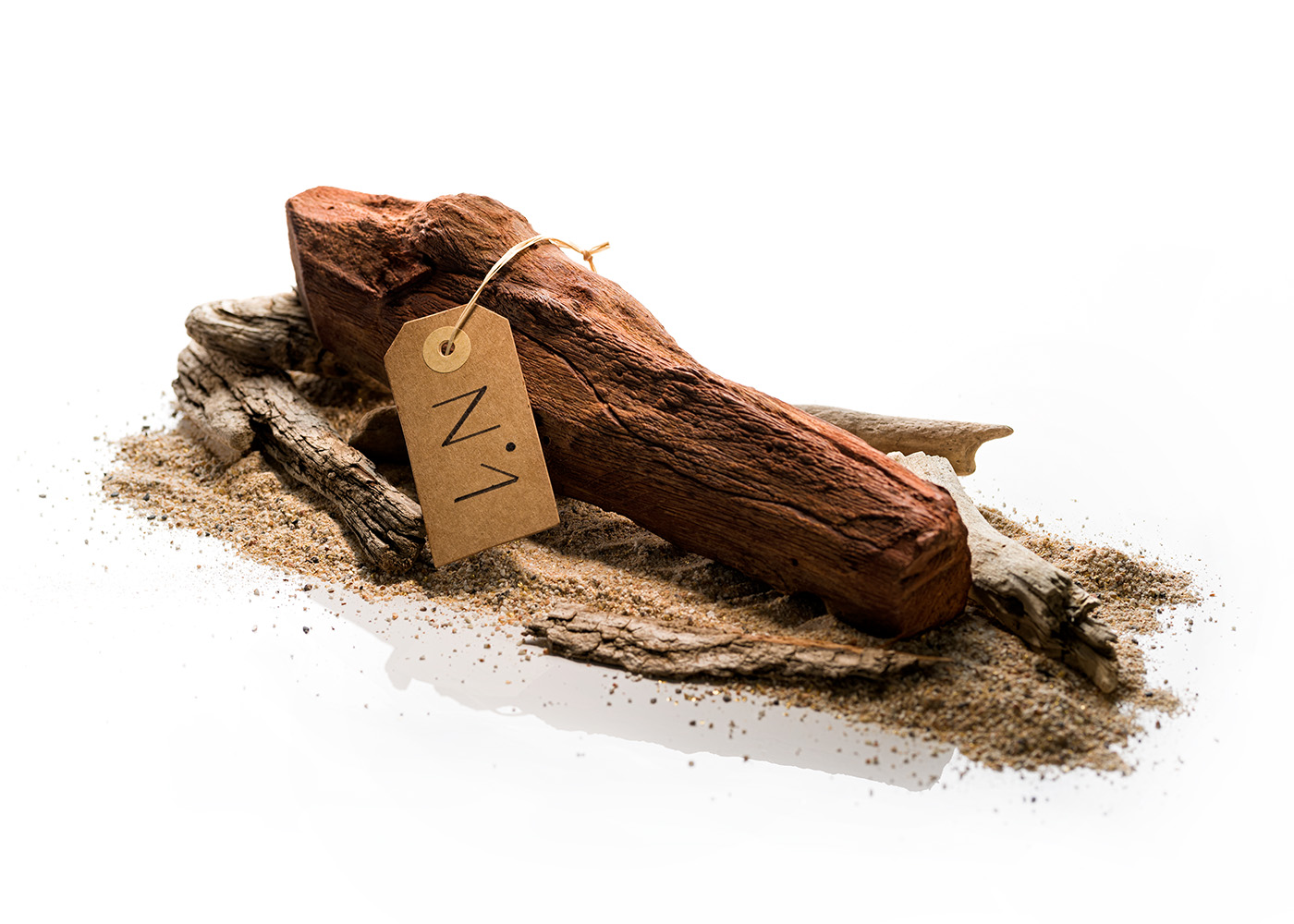 The "Atlantic Wood" Signature Yule Log
Reminiscent of the log that warms up our winter evenings or the one that washes up on our beaches, Quentin Lechat offers here a log with sweet and fresh flavours, a true ode to his native Brittany and to his family Christmas evenings. By choosing chestnut and lemon as the main elements of his log, Quentin Lechat wanted to create a gourmet and comforting dessert, whose flavours counterbalance the raw aesthetics of driftwood.
Signature Yule Log: 140€ for 6 people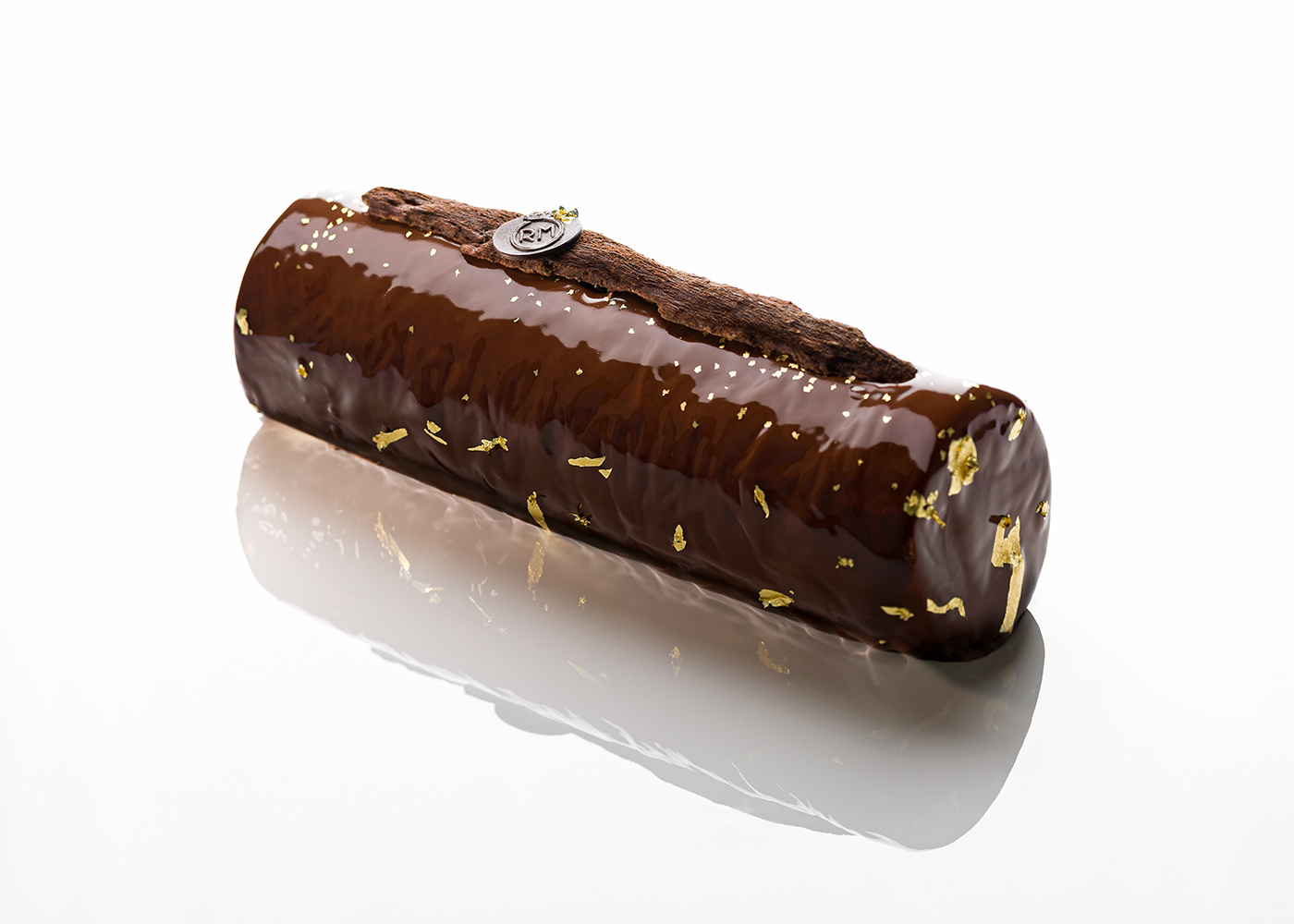 The Classic Chocolate Yule Log
For lovers of classicism, Quentin Lechat offers another log with simple and pure lines that will seduce chocolate lovers!
Classic Yule Log: 75€ for 8 people
Available for pre-order from 20 November to 20 December, collection between 21 and 26 December included at the hotel
Email : dining.paris@raffles.com
Tel: +33 (0)1 42 99 88 16
For the festive season, the Chefs of our three restaurants have designed exclusive menus to enjoy magical experiences with us.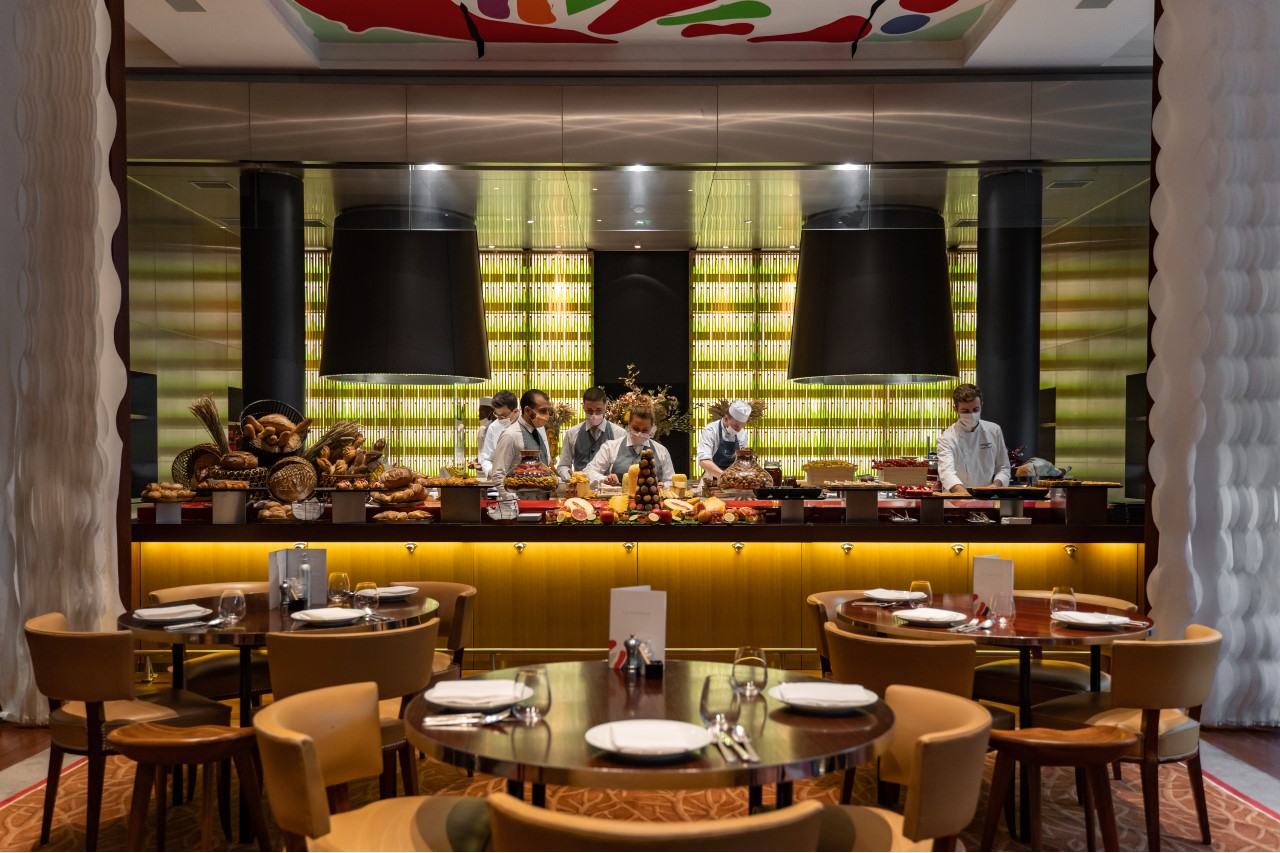 La Cuisine restaurant
Celebrate the festive season with our lively brunches on Saturday 25 and Sunday 26 December, and Saturday 1 and Sunday 2 January.
Christmas Brunch Menu
New Year's Brunch Menu
Festive brunches at 200€ per person (excluding alcoholic drinks) and 100€ for children between 4 and 12 years old
Email: dining.paris@raffles.com
Tel: +33 (0)1 42 99 98 70
Il Carpaccio restaurant
Our Chefs Alessandra Del Favero and Oliver Piras will be delighted to welcome you for dinner on Fridays 24 and 31 December in our convivial and gourmet Italian restaurant in collaboration with Da Vittorio***
Christmas Menu: 6-course tasting menu for €220 per person (excluding drinks) or opt for an à la carte dinner
New Year's Menu: 8-course tasting menu for €460 per person (excluding drinks)
Email: dining.paris@raffles.com
Tel: +33 (0)1 42 99 88 12
Matsuhisa Paris restaurant
Matsuhisa Paris and its trendy atmosphere will be the ideal place to enjoy unique dishes during the festive season.
Email: dining.paris@raffles.com
Phone : +33 (0)1 42 99 98 70