News: Valentine's day pastry
The Pastry Chef Quentin Lechat unveils his two sweet treats for Valentine's Day.
Like every Valentine's Day, couples are the center of attention and our Pastry Chef Quentin Lechat decided to honor them by focusing on originality and duality.
Man & Woman ? Man & Man ? Woman & Woman ? Woman ? Man ? Everyone is free to choose his preference by combining the signs according to his desires.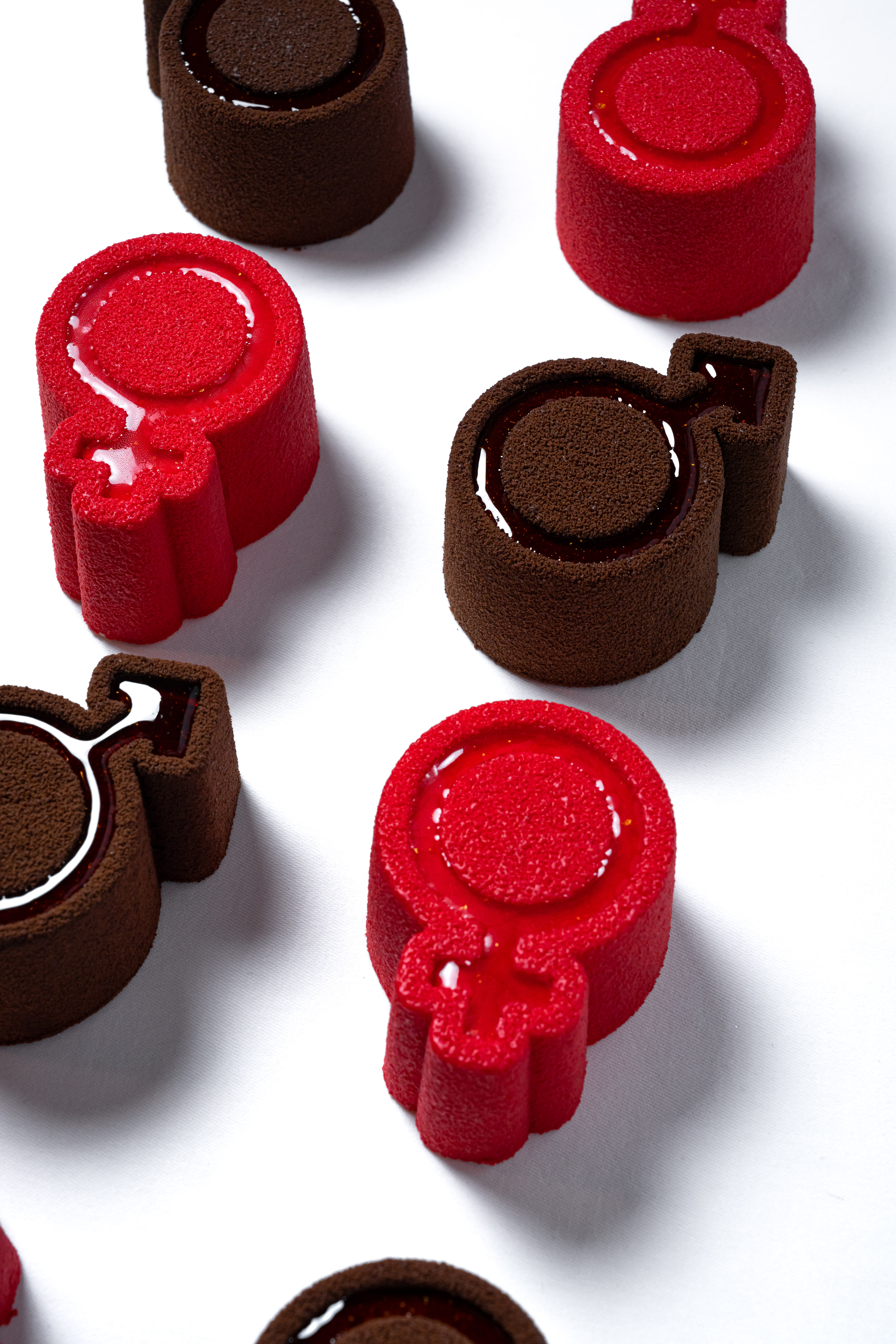 It's time to fully express your love through a pastry with aphrodisiac flavors:
Female sign: vanilla and saffron
Male sign: chocolate, ginger and mustard seed
You can also have your own little pleasure by ordering only one sign.
Information & Reservation:
Preorder on our online store: female sign here and male sign here
Collect from Tuesday, February 14th to Sunday 19th 2023
Price: €18 per piece in individual format
Available at Le Bar Long for the gourmet break on Tuesday, February 14th 2023
Email: dining.paris@raffles.com
Phone: +33 (0)1 42 99 88 00