News: Valentine's Day
Dream, share...and celebrate Valentine's Day at Le Royal Monceau - Raffles Paris!
For the lover's day, enjoy a romantic hideaway in the heart of the City of Lights and Love. Our entire team has created an exclusive offer for you to experience together with your beloved one.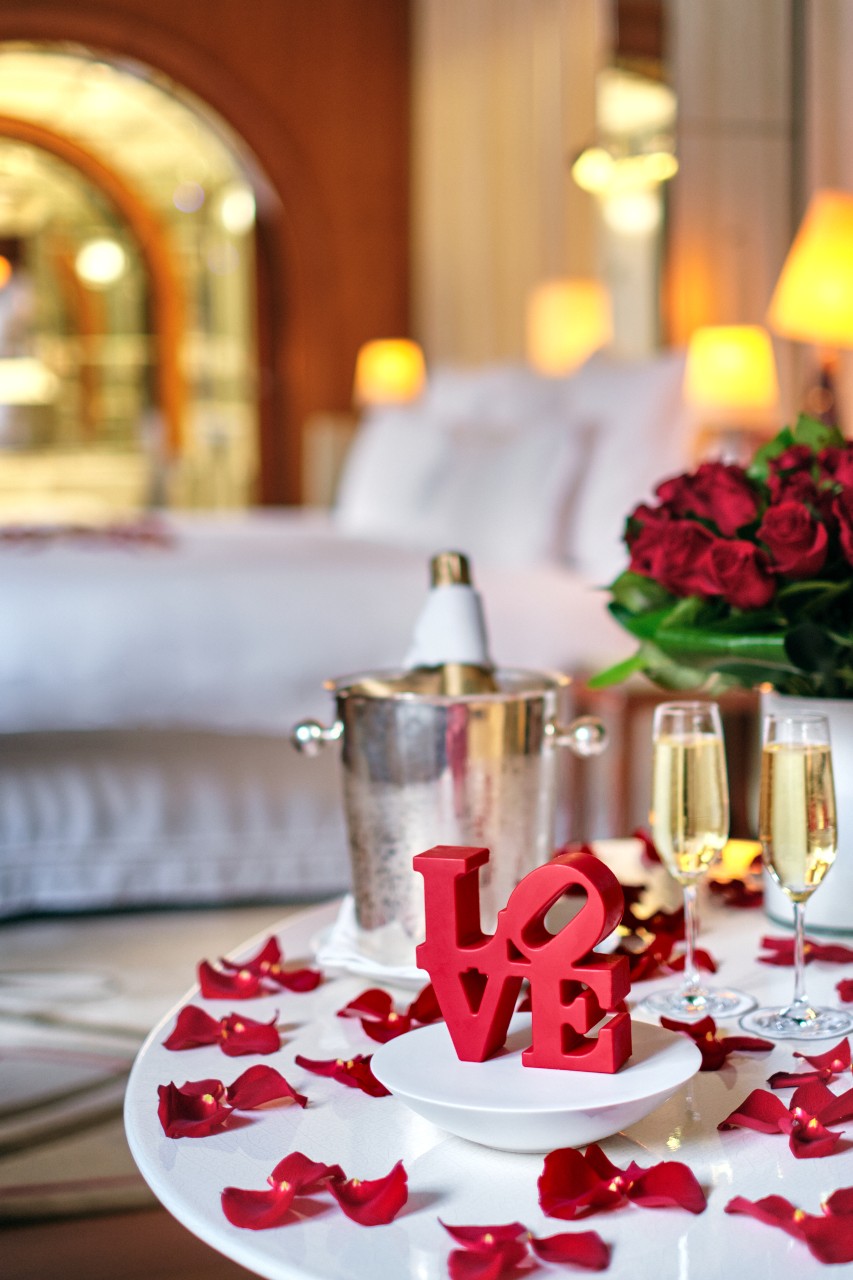 Celebrate love in the most heavenly way and let the magic happen with our special offer "Sweet Valentine" including:
– A guaranteed upgrade at the time of booking
– Dinner at Matsuhisa Paris restaurant with a special Valentine's Day menu and cocktail
– A buffet breakfast at La Cuisine restaurant or in the comfort of your room
– Welcome amenities: Bottle of Champagne and "LOVE" pastry by Quentin Lechat
– Personal butler service
– Access to My Blend by Clarins Spa
This offer is available from 12 to 20 February 2022 from 1300€ (price for two people).
Email: bookus.paris@raffles.com
Phone: +33 (0)1 42 99 88 00
LOVE pastry by Quentin Lechat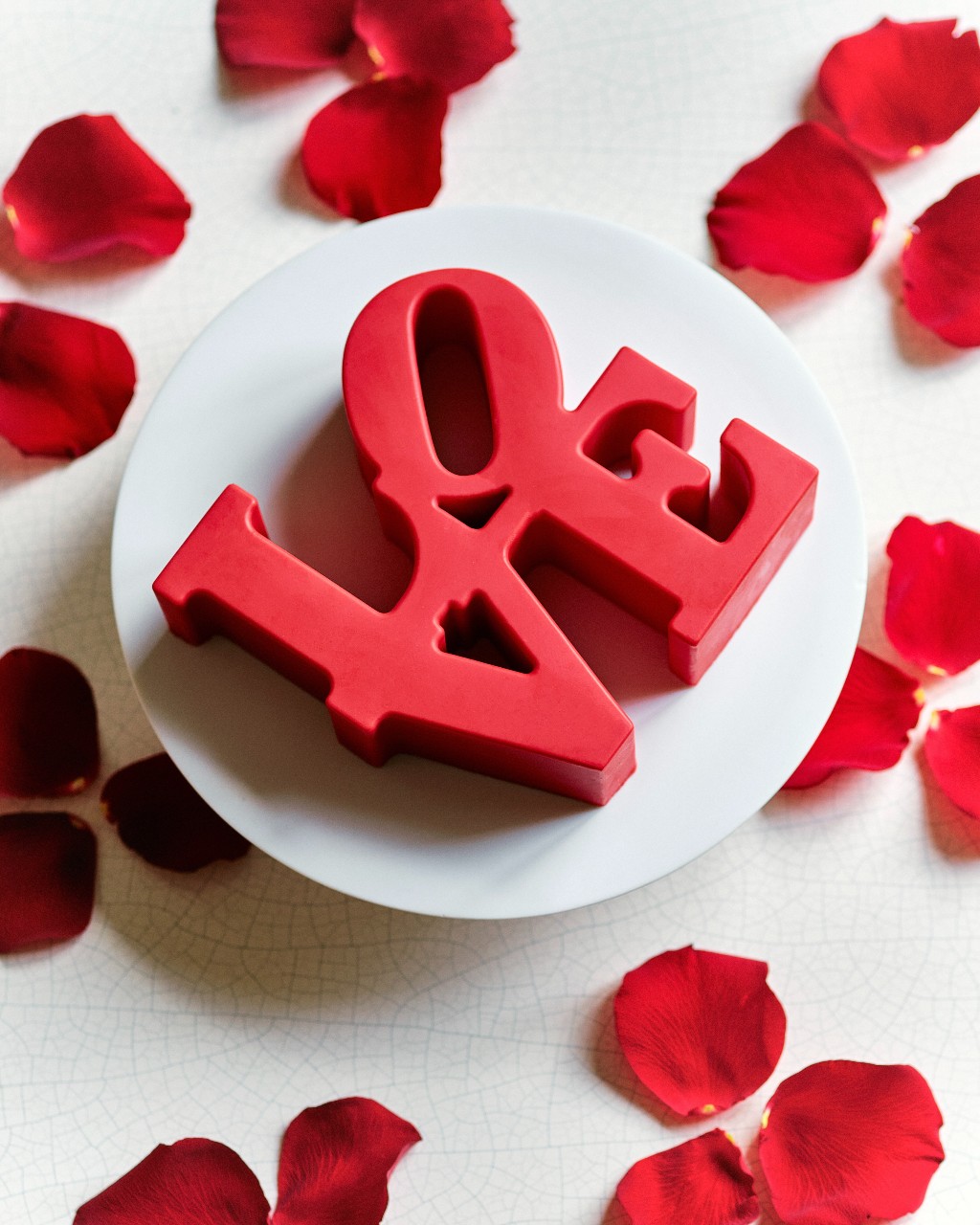 For this Valentine's Day, Quentin Lechat wanted to make a nod to Art, a strong symbol of the Palace. Composed mainly of Tahitian vanilla, chestnut honey biscuit, candied lemon and ginger gel, this dessert is sweet but with a touch of pep.
LOVE creation: 45 euros.
Available by Click and Collect from 11 to 14 February 2022.
Email: dining.paris@raffles.com
Phone: +33 (0)1 42 99 88 16
Romantic dinner at Matsuhisa Paris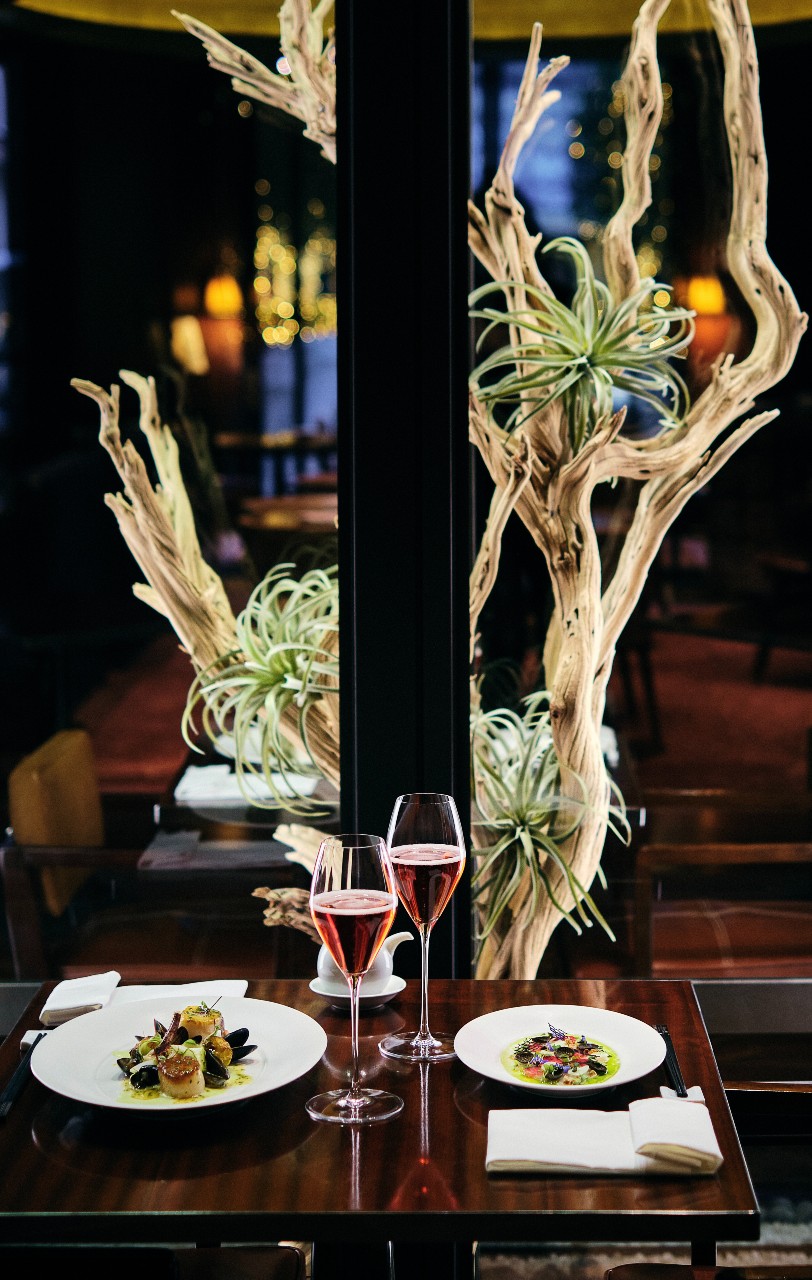 Enjoy a romantic evening at Matsuhisa Paris, with a menu created especially for the occasion accompanied by a signature Valentine's Day cocktail. On the menu, generous dishes with Japanese and Peruvian influences such as fried smelt, plaice sashimi, winter black truffle and miso, cod and seafood in hot ceviche or braised beef cheek François and Wagyu fillet steak will delight your taste buds.
Menu with Valentine's Day cocktail: 190 euros per person.
Email: dining.paris@raffles.com
Phone : +33 (0)1 42 99 88 16