News: Yule Log 2022
For the 2022 festive season, Quentin Lechat is surprising our tastebuds once more with a new twist on the traditional Yule log.
The Pastry Chef of Le Royal Monceau – Raffles Paris has created a dessert with 5 flavours, so everyone can enjoy a taste they love around the Christmas table.
«Christmas brings people together, but different tastes divide them. Not here though. Everyone will be able to find a flavour they like. Dessert disagreements are a thing of the past!"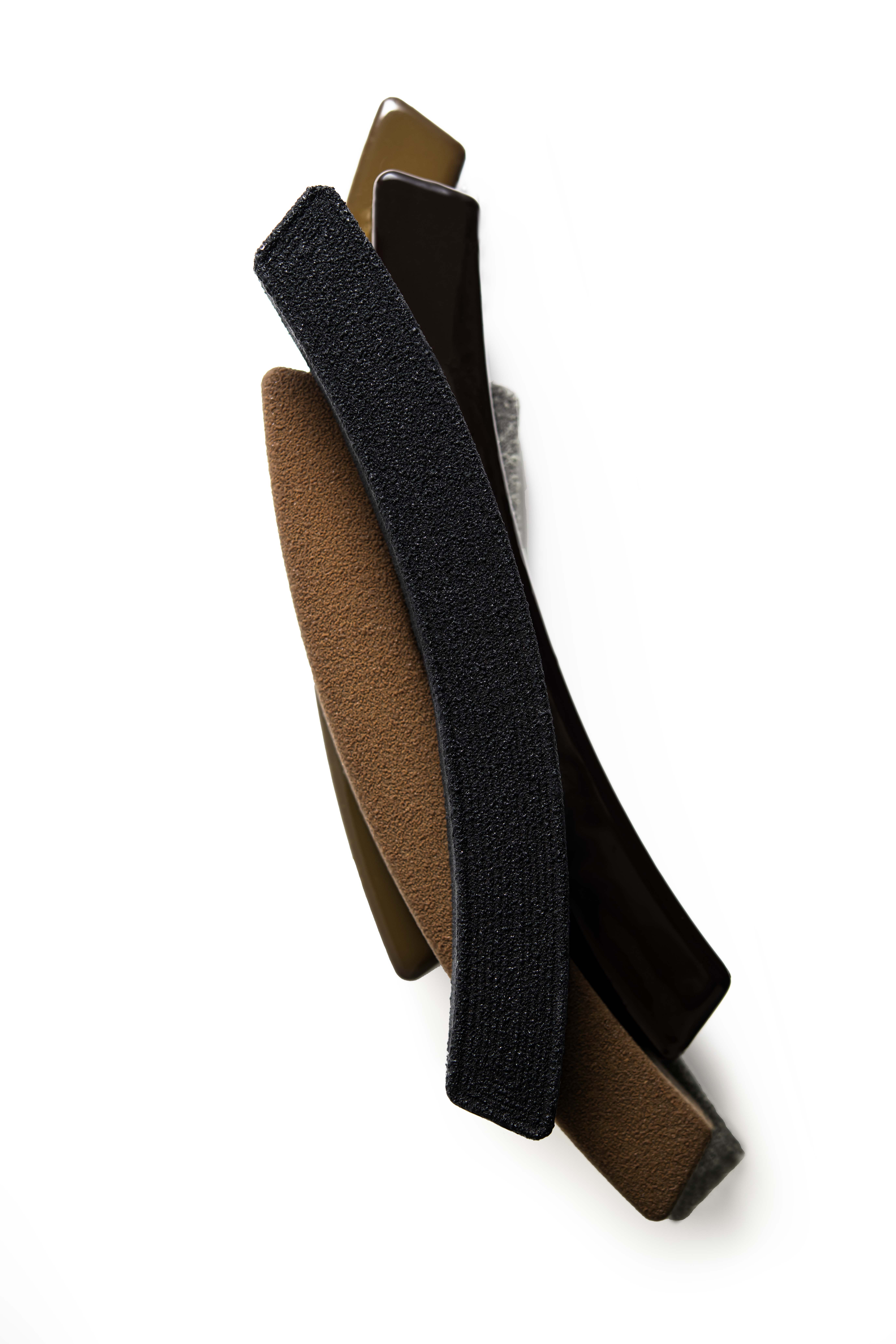 Made up of 5 sweets, comforting flavoured bars that complement each other perfectly, Quentin Lechat's creation takes us to a new dimension with its ideal balance of sweetness, following the Chef's recommended tasting order:
Vanilla bar: charcoal condensed milk biscuit and hint of dark rum enhanced with vanilla panna cotta, vanilla bavarois and sweet almond paste.
This intense vanilla bar refashions elements of the Vanilla Pearl, the Palace's signature dessert.
Milk chocolate and tonka bar: milk chocolate brownie, tonka panna cotta, a puffed rice biscuit and an ultra-rich milk chocolate mousse.
This bar is taking you gently back to your childhood.
Tarte tatin bar: buckwheat, salted caramel apple tatin biscuit, a yoghurt mousse and almond paste.
This bar is comforting with baked, caramelised fruit in keeping with the flavours of the traditional dessert.
Praline bar: orange praline Dacquoise biscuit, lemon marmalade and praline mousse enhanced with almond paste features fresh citrus fruit and an indulgent praline flavour.
This bar is very fresh with the citrus fruit.
Intense chocolate and canberry bar: flourless cocoa biscuit, sweet cocoa paste, cocoa nib praline, cranberry gel and chocolate mousse.
This bar is intensely chocolatey with the cranberry gel adding a hint of tartness.
Chef's inspiration:
Planning a Yule log often starts with a sketch. For Quentin Lechat, the first curved pencil stroke represents the start of something new, as this gesture is repeated a new creation emerges. The 5 bars in the 2022 Yule log come from the instinctive drawing of curves. Even though each line on the drawing is distinctive, it all comes together in the sweet creation.
Chef's tip:
"Each of the bars makes part of the whole but stands alone. This Yule log is not designed to be cut as one, but rather deconstructed before each bar is then cut separately."
Informations et réservations:
Price: €110 each (for 8 people)
Pre-order here from the 20th November to 20th December
Collect from 22nd to 26th December inclusive