News: Exclusive installation by Perrotin Gallery for Art Month.
To celebrate Art Month, Perrotin Gallery is investing in the Palace by installing a work of art and a pop-up store in the Lobby.
Perrotin Gallery is a major player in contemporary art, and the most contemporary of the Palaces, are collaborating on the occasion of the Paris+ by Art Basel fair.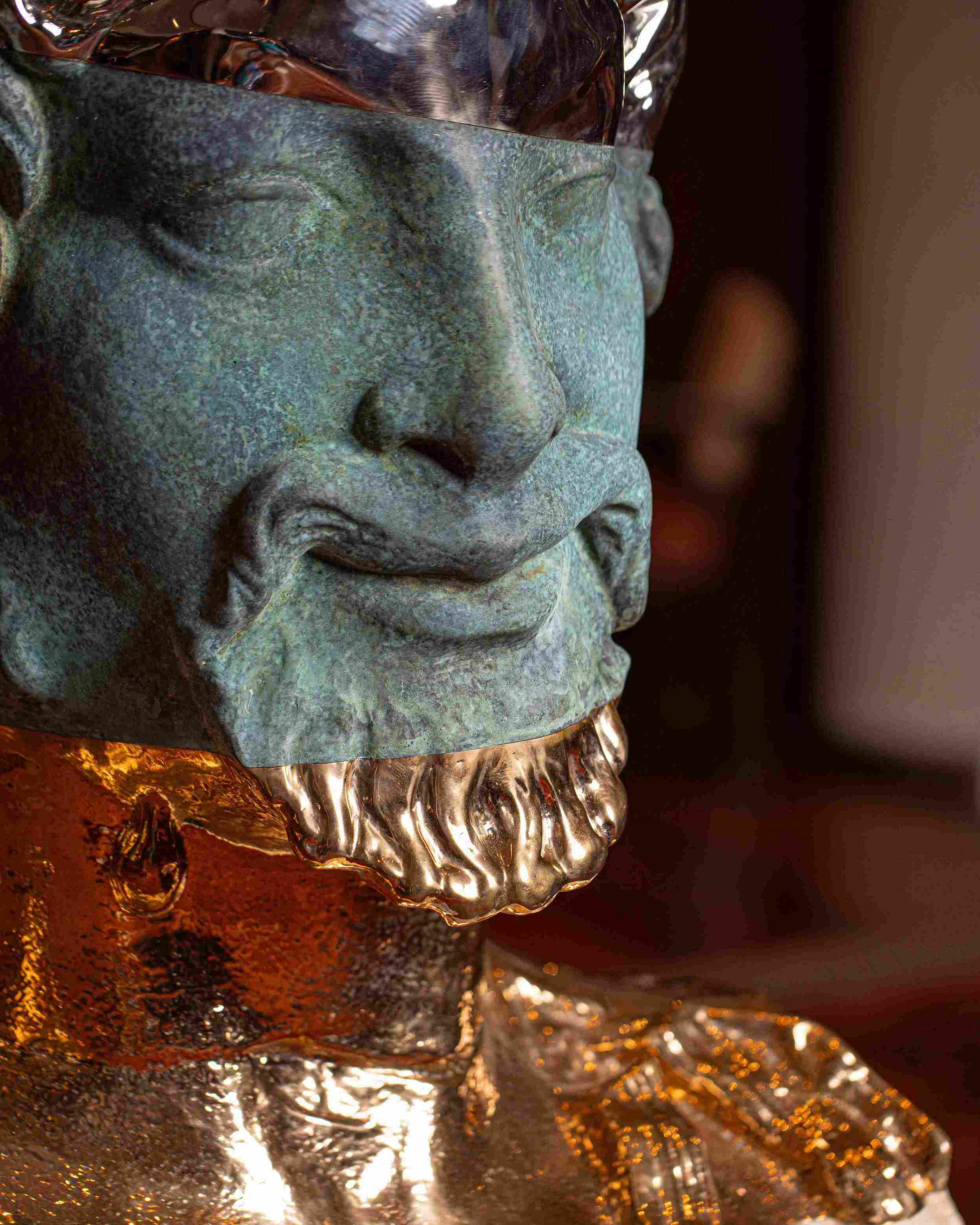 To mark the occasion, Perrotin Gallery is presenting Daniel Arsham's sculpture Stratified Double head of Hermes as Fréjus in the heart of the Palace, echoing the 20-year collaboration between the artist and the gallery. Guests will have the pleasure of seeing this work in the heart of the hotel lobby throughout October.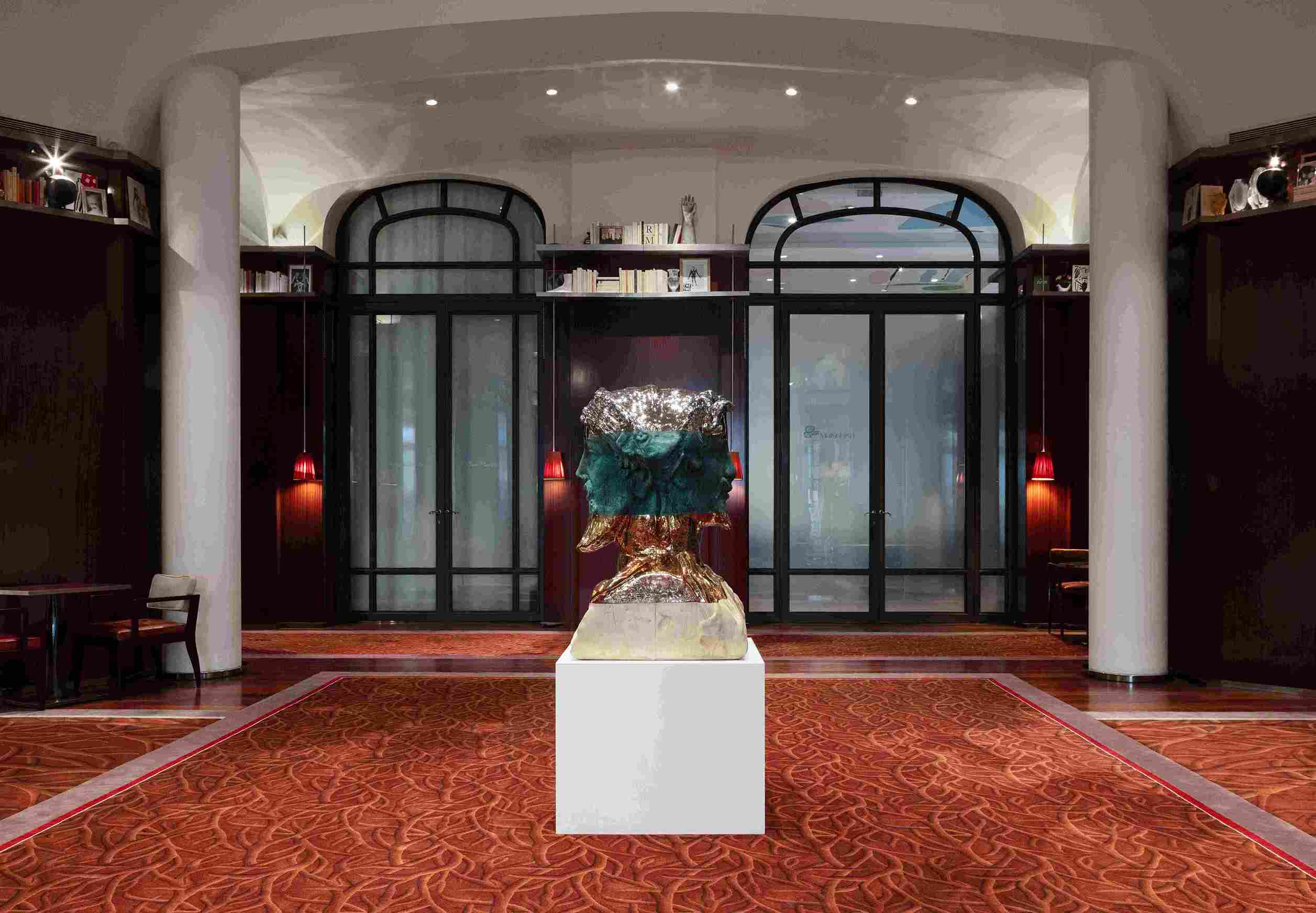 Renowned for his visual transformation of cultural objects into subtly eroded artefacts, Daniel Arsham confronts us with the power of nostalgia by amalgamating past, present and future.
In 2019, Daniel Arsham was granted unique access to the casts at the Réunion des Musées Nationaux du Grand Palais, in particular the Venus de Milo, for his first series of sculptures entitled Classical Antiquity. He has recently added to this series with his Stratified statues, in which he combines organic and inorganic materials, using a process that includes wood, bronze and polished stainless steel. The work presented in the lobby of the Palace is from this series and pays homage to the famous double head of Hermes conserved in the Archaeological Museum of Fréjus.
To extend the collaboration with Galerie Perrotin, La Librairie des Arts is offering items from Perrotin store for sale with an exclusive pop-up.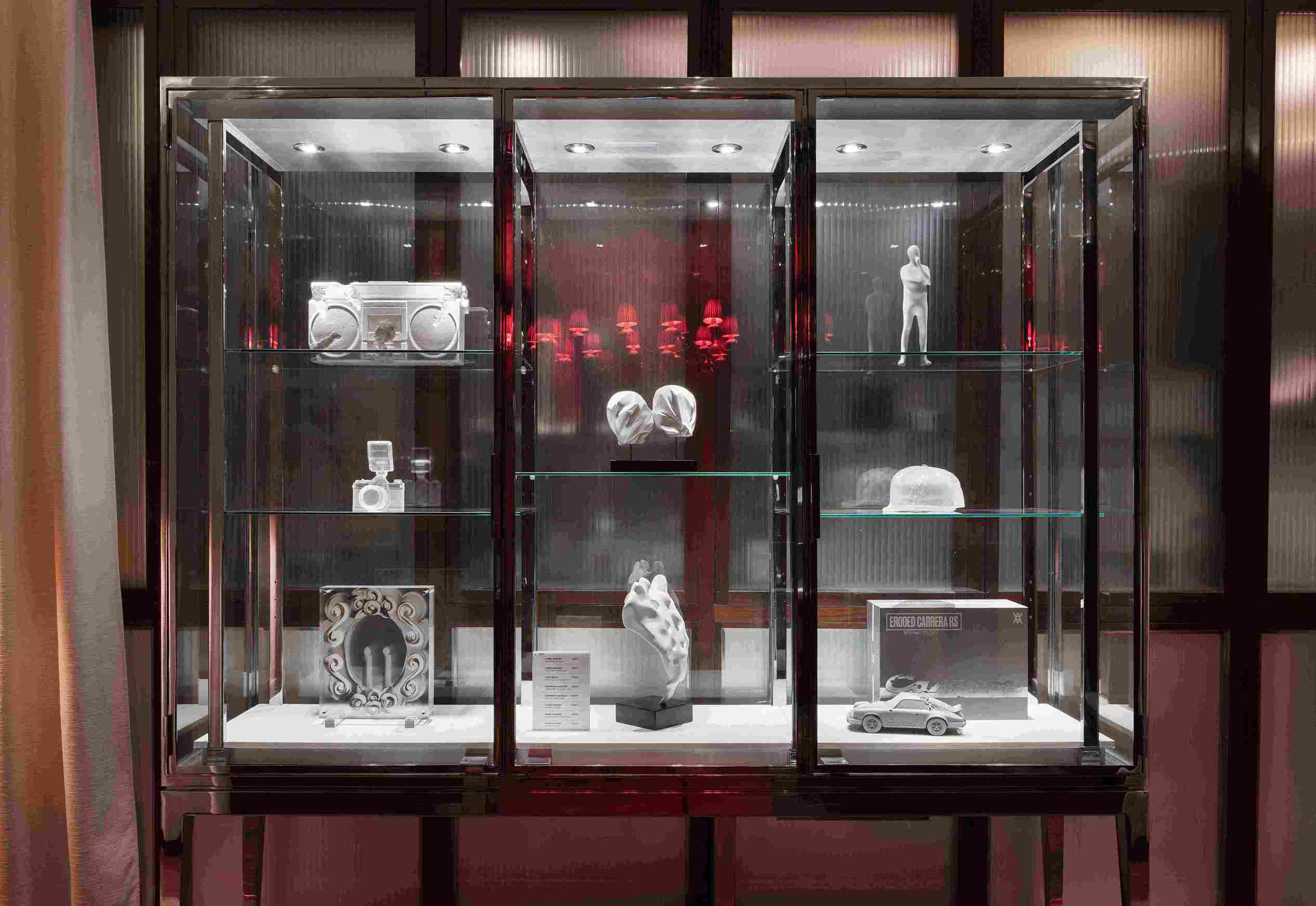 The windows of the Palace and part of the bookshop will host editions, prints, artists' objects and monographs by the gallery's artists, including Daniel Arsham, Elmgreen & Draget, Izumi Kato, Jean-Michel Othoniel, Xavier Veilhan, Jean-Philippe Delhomme, Claire Tabouret and Sophie Calle.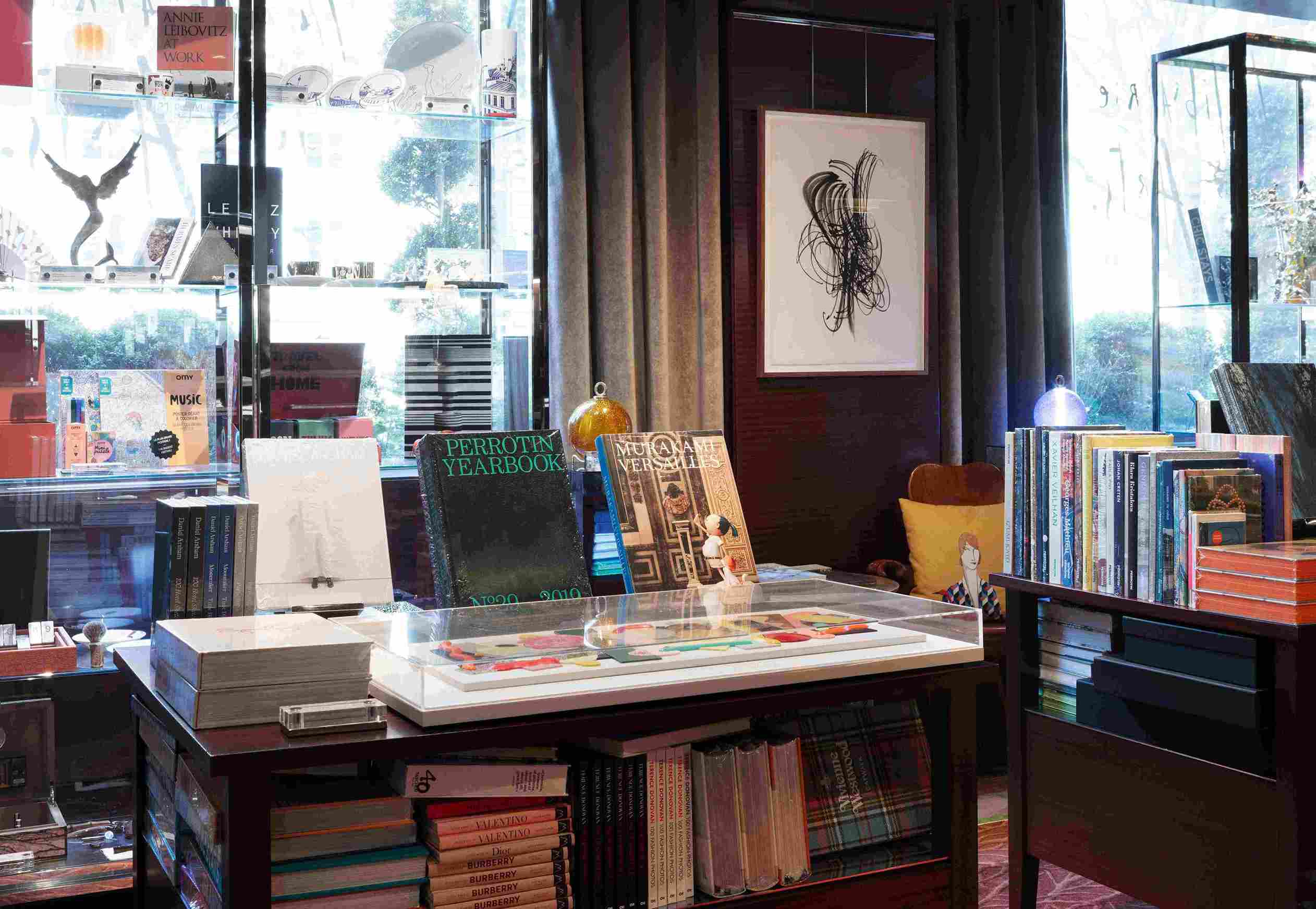 The exhibition spaces in the Palace and La Librairie des Arts are open to all, hotel guests and visitors alike.
Informations :
Exhibition until November 2023
Lobby & Librairies des Arts
Email: royale.boutique@raffles.com
Phone: +33(0)1 42 99 98 81
Photo: The Travel Buds & Tanguy Beurdeley
Courtesy of the artist and Perrotin